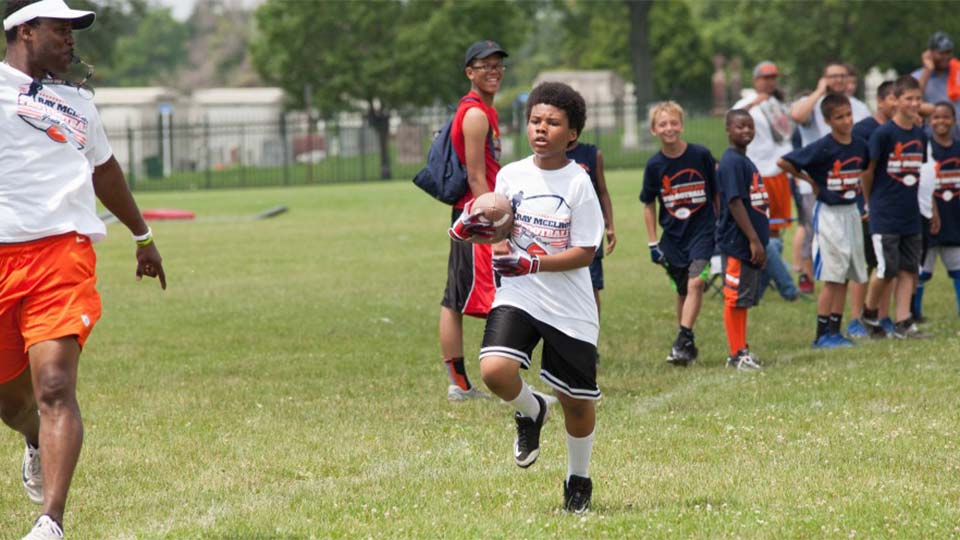 Ray McElroy Pro Football

Youth Camps
Youth will get an up close opportunity to see former NFL players and men of character serve as coaches and mentors. Our goal is to develop a well-rounded student-athlete by combining on-the-field drills with off-the-field skills.
Each camp has a different format and age requirement to fit the needs of the local community.
Experience Camp
Check out this promo video to see what you'll experience at a Ray McElroy Pro Football Youth Camp.
Central Illinois Camp
July 8-9, 2022
Location: Eastern Illinois University & Mattoon, IL
Time: 8:30am – 3pm
Mattoon JFL Facility
4th St. and Shelby Ave
Mattoon, IL. 61938
EIU O'Brien Field
Grant Ave & 4th St
Charleston, IL 61920
Cost: $25
chicago Camp
August 3, 2022
Location: Altgeld Park
Time: 9:00am – 3:00pm
Hope Field
2641 W Harrison St.
Chicago, IL 60612
Cost: Free
Sponsor a camp or camper
Provide the opportunity for a camper to be able to attend or sponsor an entire camp.